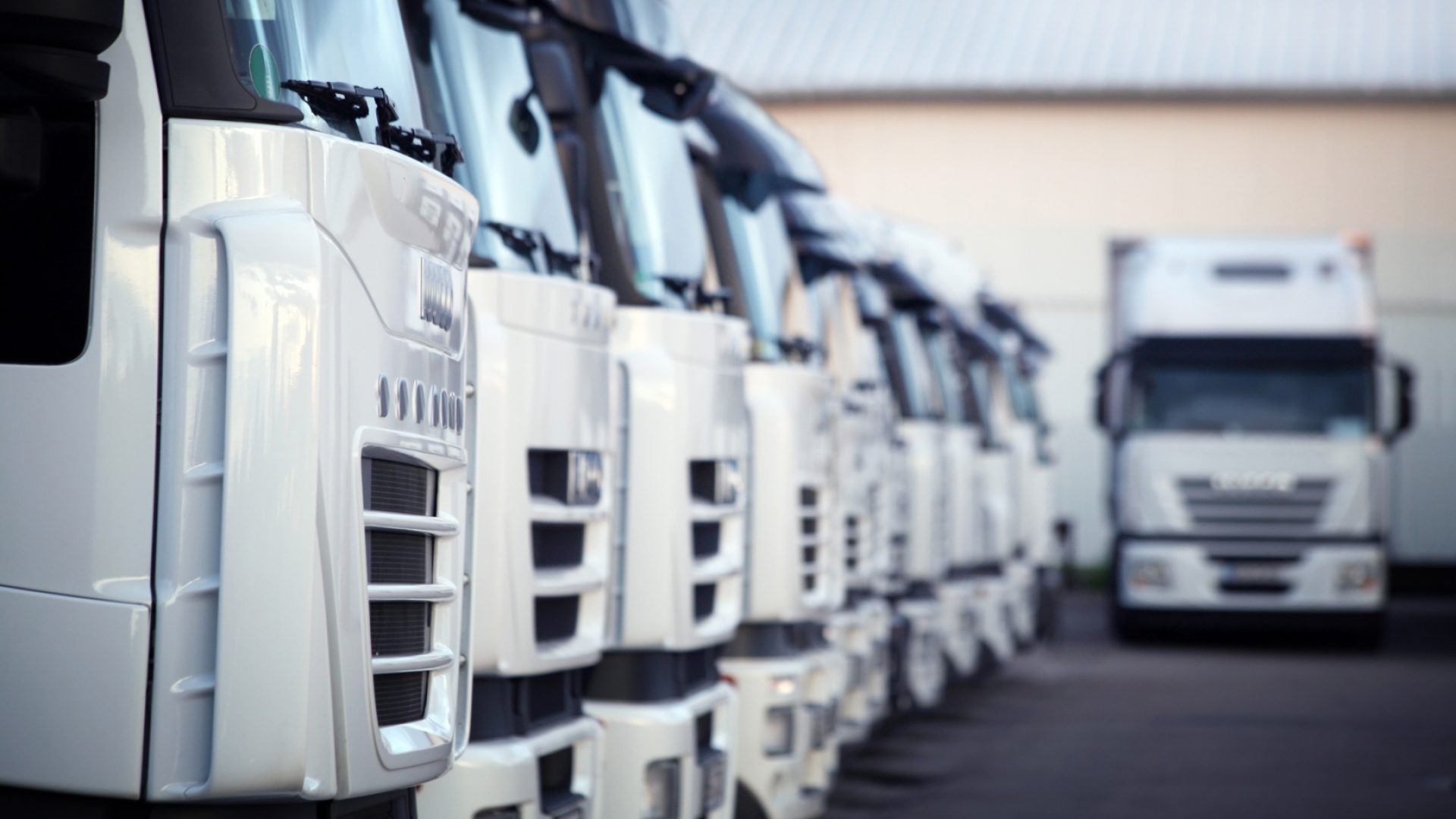 Modern fleet management as CLOUD Service on ORACLE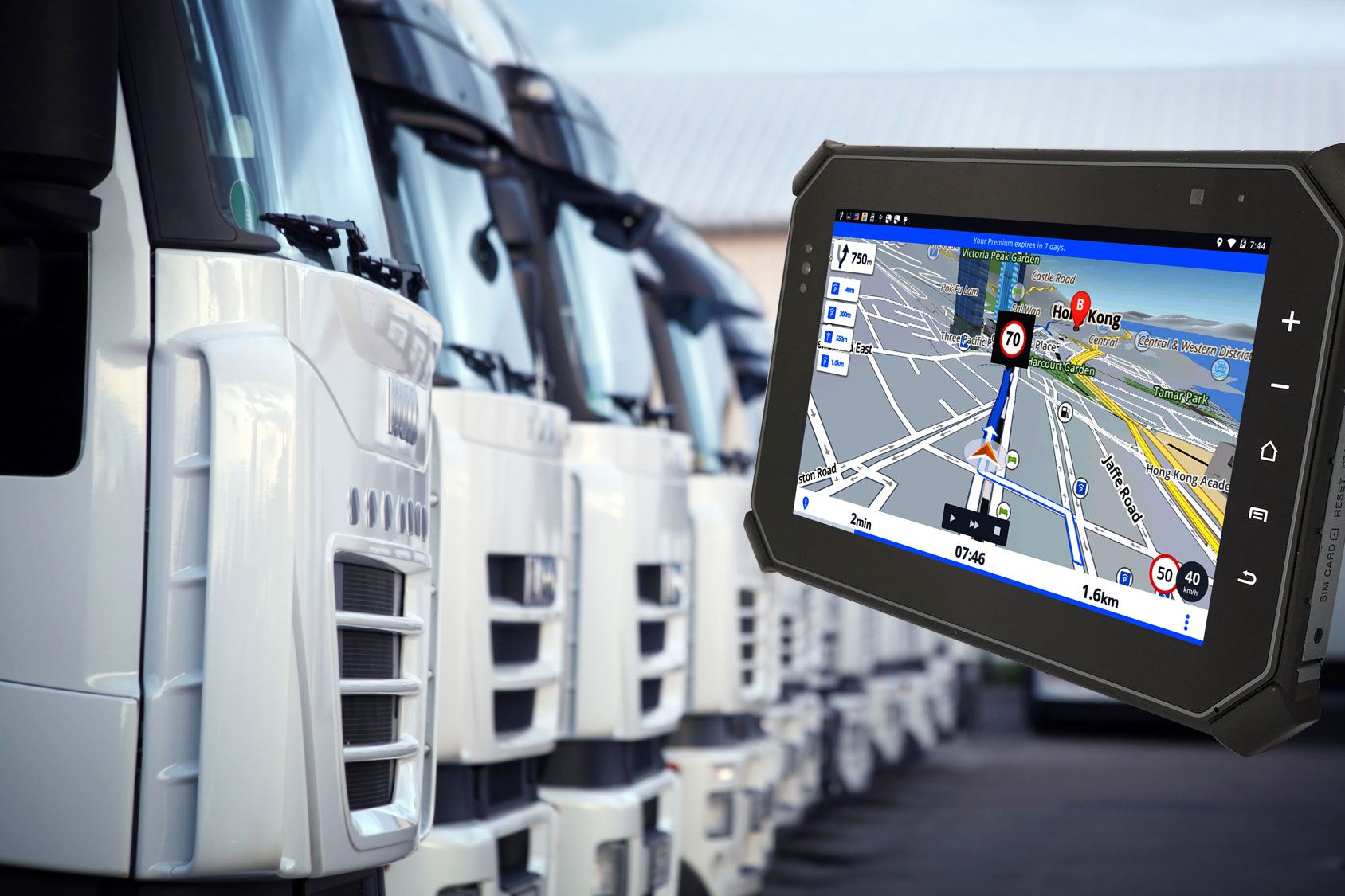 We make fleets more productive – since 2000
You get transparent routes – make your transport more secure – enhance driver motivation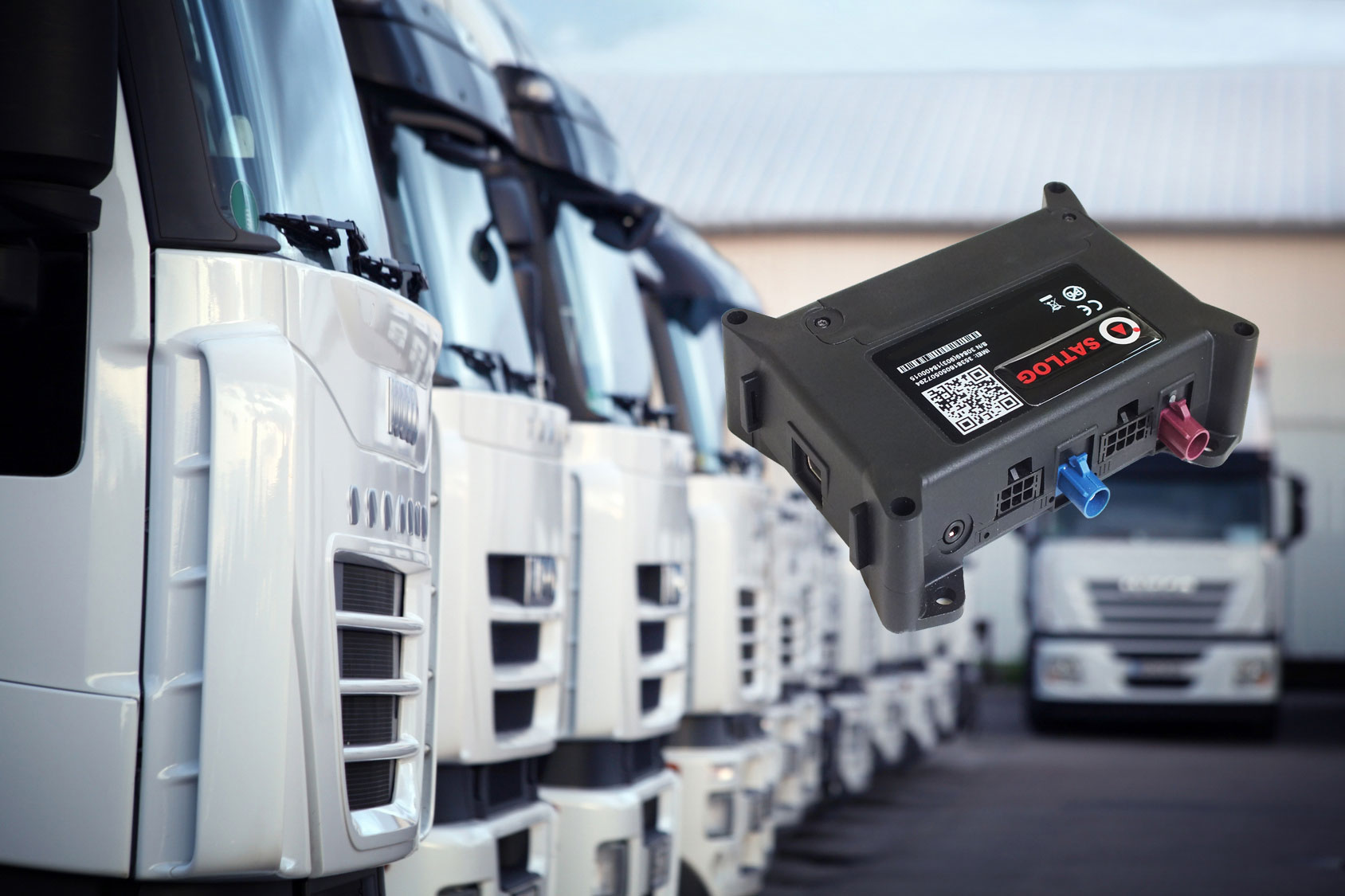 Stops + Kilometers + GPS-Position we use telematics data for optimization
SATLOG has modules to tailor the telematics solution to companies needs : Ordermanagement, Route-Optimization, Cost-accounting and KPI´s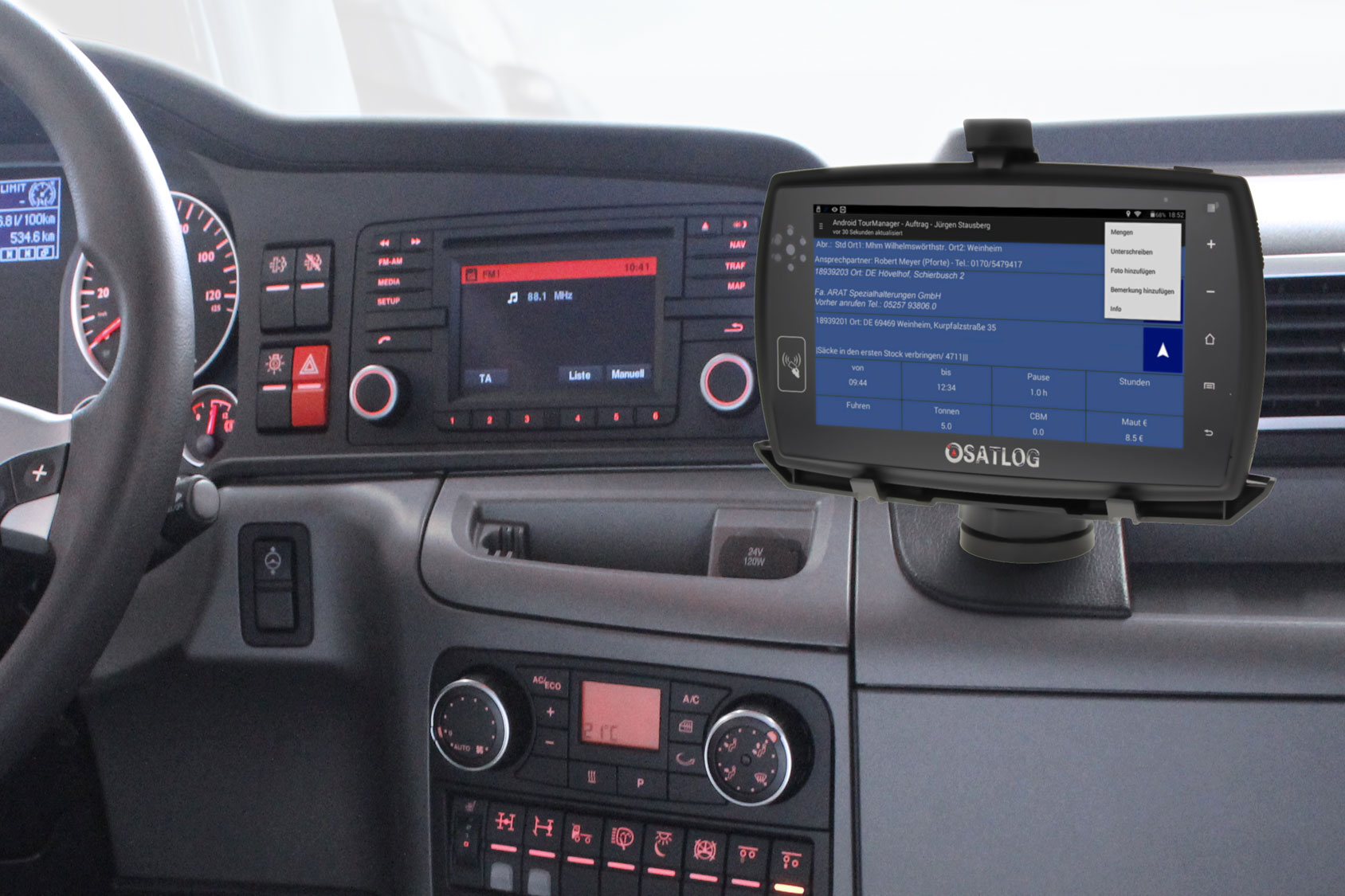 Telematics-Solutions configurable and deeply integrated
SATLOG integrates for trucks manufactured hardware for GPS-Tracking, Navigation, Ordermanagement, work-hours, ETA-alerts, temperature-alerts and proof of delivery (POD)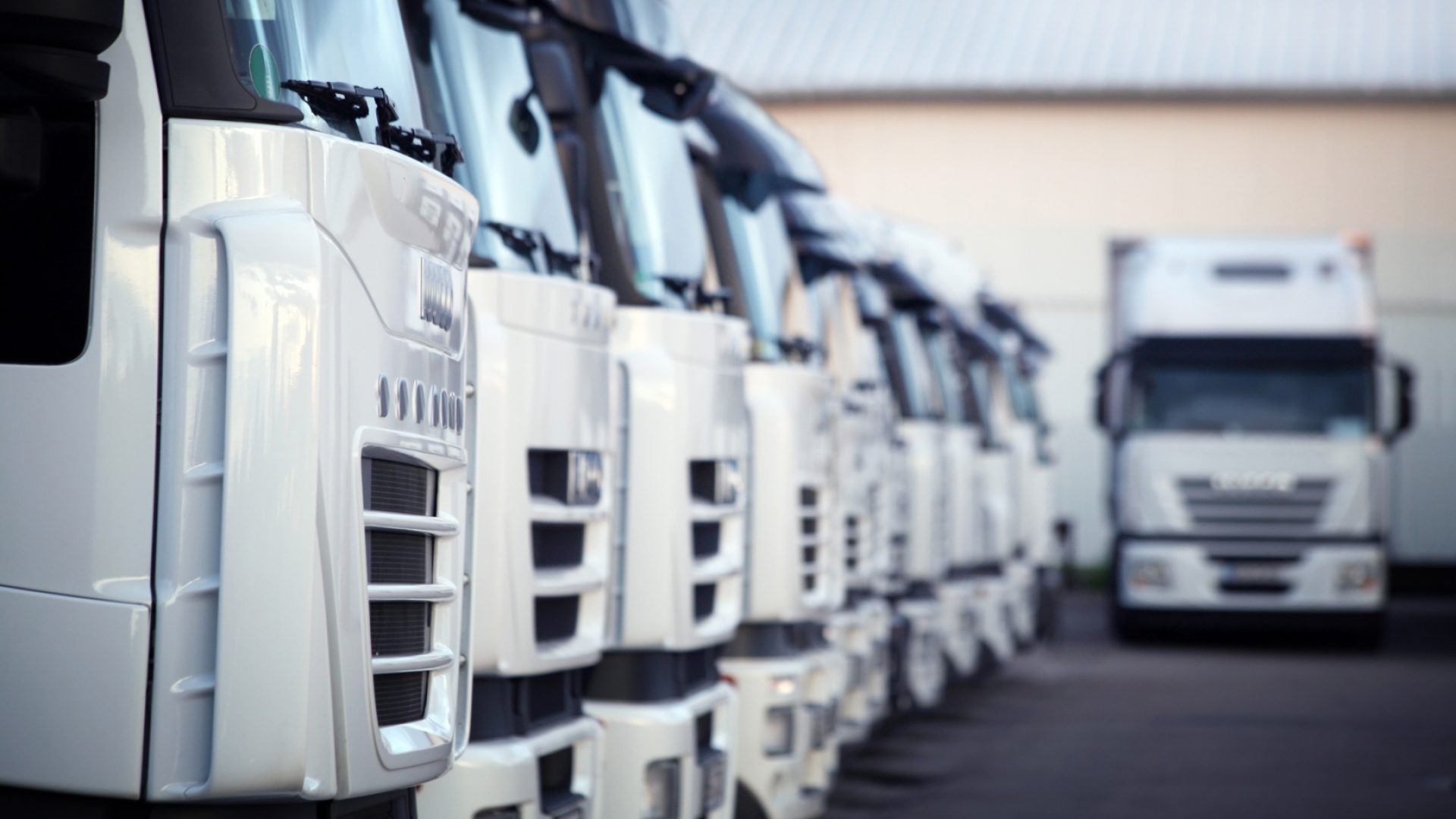 SATLOG Customer result bill
Profitability of deliveries • ETA alert • Target Stop times • Target routes • Target customer costs • Target-performance deviation • Driver bonuses
We make fleets more productive since 2000
Who we are?
We are experts since 2000 in making fleets more productive. We provide GPS-Tracking, Ordermanagement and cost and performance measurement on Oracle technology via cloud services.
Our GPS-Tracking systems and TruckTablets are specially made for trucks and vans. We integrate ContiPressureCheckTM for tire pressure monitoring on the TruckTablets. Rearview and sideview-cameras help to make the transport more secure as well as the integration of PRECO side defender system for blind spot detection.
We deliver turnkey hardware software and service.
What we do
We analyize your workflow and tailor the telematics solution to the companies needs.
We customize our cloud applications to each customers corporate look-and-feel.
SATLOG helps to send the order-data right from the ERP-System into the SATLOG Cloud.
The route data will be electronically optimized so that the truck will drive the minimum amount of kilometer.
With modern REST APIs the Android running Tablets will get the order-data from the Oracle Database.
After on tablet signed Proof of Delivery (POD) SATLOG provides the logistic KPIs for further analysis and driver compensation and motivation plans.
Why SATLOG?
You will get a highly integrated solution with a minimum integration effort because of the CLOUD solution.
An integrated Driver Coach on the TruckTablet motivates the driver to help making each stop more productive. The truck driver feels more save than before.
You can use our long term experience in different industry sectors: brewery, beverage distribution, construction industry, fresh food delivery, recycling, bakery, vehicle transport, haulage.
You discover
truck locations
customers without profit
optimization potential of routes
unplanned stopping times
bad delivery situations
detours
unefficint drving
temperature alerts
You motivate
Driver for reducing unloading times
Dispatcher for fast reaction
Fleetmanager for cost reduction
Customers to change time windows
Controller for new price models
Logistics manager for better structural decisions
OUR Solutions
GPS-Tracking
Work-hours accounting
Route-Optimization
FMS-Interface (fuel)
Temperature monitoring
Pallet and box accounting
Navigation and Ordermanagement
Store-Checker solution for salespeople
Tachograph data